The Hotel Show Africa 2017 - Green Feature Room Displays
The Hotel Show Africa 2017 - Green Feature Room Displays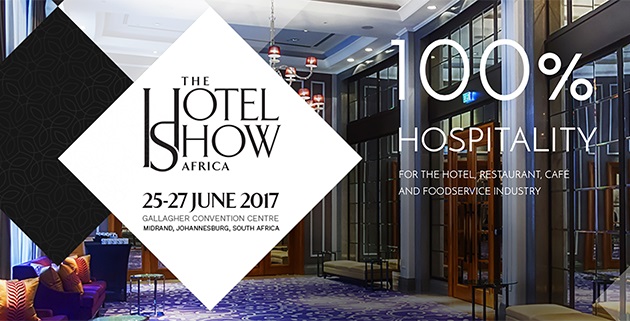 A brand new, upmarket show for hoteliers in Africa - Gallagher Estate - 25 to 27 June 2017.
We were invited to furnish four "feature rooms" to illustrate how beautiful and luxurious "green" design and décor can be. Subscribers from our Hotelstuff and Greenstuff online directories were invited to display their products on our stands, giving visitors the opportunity to experience sustainable items.
We had a Bathroom, Bedroom, Lounge and Patio area, with "tour guides" on each to explain the green or eco credentials of items on display. The unexpected effort and time it took for the Hotelstuff/Greenstuff team to design the spaces, receive goods, display them to good advantage, on behalf of the subscribers who has supplied them, man the stands and promote the green credentials of each product and then to finally pack away the items for collection by suppliers... was worth every minute!
The exhibits were stunning and achieved exactly what we had intended: to show how easy, inexpensive and beautiful "green" design, furnishing and décor can be.
Click here to watch a video of the Green Room Displays.