Greenstuff Eco Guest Suite at Inspire Trade Expo
Greenstuff Eco Guest Suite at Inspire Design & Decor Expo 2014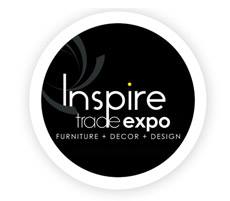 We were invited to build the "Greenstuff Eco Guest Suite" to prove how easy and cost effective it is to choose eco friendly furnishings, fittings and products in a typical home or hospitality bedroom suite. The objective was to display only eco friendly furniture and other operating equipment to help buyers make educated choices and to show that green design and decor can be stunning.
Our "educational project" won a Bronze Award for Design and Content.
The following suppliers participated in the display:
BEAUTIFUL EARTH (Amenities); BEAUTY FIRES (Biofire); BOB CNOOPS (Fine art photography); CARBONTRACK (Energy management); COLETTE LIVING (Stand designer); DILMAH TEA (Tea); DYNACHEM (Cleaning products); EUROLUX (Lighting); FORMFUNC STUDIO (Desk chair & task lighting); GREEN HOME (Food packaging); GREEN STATIONERY (Stationery & honey sachets); HASTENS (Bed, down duvet & pillows); HEALING EARTH (Spa products & amenities); HEMPORIUM (Hemp products); HILLCREST BERRY ORCHARDS (Jams & preserves); INTERMARKET GUEST AMENITIES (Amenities); IRONWOOD CREATIONS (Aluminium mirrors, fixtures & hooks); KIWINET (Mosquito net); KROST OFFICE PRODUCTS (Litter bins & planters); LINEN DRAWER (Linen bedding); LINEN TRENDS (Bamboo towels & gowns); MANTELLI'S (Biscuits); MATCHLESS CANDLES (LED candles); McCLOUD'S (Wool duvet); MIKO PURO COFFEE (Coffee); MULBERRY SILK (Silk duvet); NUMATIC INTERNATIONAL (Vacuum cleaner); POWERPLASTICS POOL COVER (Pool cover); REBTEX (Carpet); SWING TOP BOTTLES (Glass bottles); SYCRO DISTRIBUTION (Mini kettle & plastic bags); TECHNOSWISS (Hairdryer & shaving mirror); THE CHEF SHOP (Food containers); VENEERTECH SA – E-LITE (Table, desk & stand panelling); VERTICAL VEG (Vertical garden); WATNEY DESIGNS (Bench)
Click here for a guided tour through the Greenstuff Eco Guest Suite.