Hotelstuff Drives Eco-friendly Initiatives For Hotel Industry
"We sat down with Eskom earlier this year and the discussion turned to COP17 and whether our lodgings were adequately prepared to demonstrate that we can be leaders in eco tourism and compete with other destinations on green travel. The general sentiment was that the industry could do with a course in implementing energy efficient technologies and where to start greening their operations – before COP17!" says Lorraine Jenks, founder of the online directories Hotelstuff and Greenstuff.
The How to Go Green workshop looked at how easy and cost effective it can be to go green, unpacking related myths and greener procurement. Eskom presented on their funding schemes for energy efficient programmes, and industry experts Kinesh Chetty of GreenerFuture and Mike Nicholls of Interwaste spoke on understanding carbon credits, waste management and turning waste into energy. Green tourism certificates were also a hot topic.
"By December, every lodging in and around Durban needs to carry consistent in-room messaging about sustainability and also lighten their operational footprint, if we are to impress COP17 delegates. These are world leaders in environmental issues that we're hosting and a critical opportunity to position South Africa as a green destination of choice. We must put our greenest foot forward for COP17," says Jenks.
"The focus of our demand side management programme is to balance electricity supply and demand through the promotion of more energy-efficient technologies and processes. We needed hotels and lodgings to better understand the funding and rebate programmes we offer to the hospitality industry and to implement change now," says Andrew Etzinger, Senior General Manager, Eskom Integrated Demand Management.
"Ironic as it is, we are collaborating with our national power supplier to motivate consumers to buy less of their product – power! For real change to happen, it requires the ongoing commitment of those at the top. I applaud Eskom's dedication to greening our sector and their ongoing investment in education," says Jenks.
Asked what she hopes to see come out of COP17 Jenks remarks on the outcomes of the COP15 Copenhagen Climate Change Conference.
"I felt Copenhagen was all about 'we will try'. I hope COP17 will deliver more committed statements using words like 'we will'," she says.
Trade shows and speaking engagements
With back-to-back shows and speaking engagements, Jenks and her team have had a full calendar this year. She delivered the keynote address at the Getaway Travel and Tourism Conference and spoke at the Decorex DSTV Theatre of Ideas – again on the ways in which one can lead a more sustainable and conscious lifestyle.
At Hostex in March, Hotelstuff/Greenstuff confidently made their mark again by building another fully furnished mock hotel, showcasing greener alternatives wherever possible and giving buyers the chance to find every item in a hotel on a single stand.
"Hostex is always a great trade show and a niche audience, and our winning formula of education through mock hotels and greener homes continues to be well received. Hoteliers enjoy the more tangible interaction with new products and service providers. In essence, the Hostex Eco Hotel was a typical hotelier's purchasing manual gone green," says Jenks.
The team was also at Tourism Indaba in May, hosting their first How to Go Green workshop this year.
"At Indaba our highlight was our workshop, covering climate change and associated challenges in the industry. We handpicked four highly respected experts who presented to luxury lodge owners, hotel group representatives, hospitality managers, government tourism and municipal officials – all knowledgeable and sincerely eager to embrace going green," says Jenks.
Based on the feedback, it is evident that while many hoteliers now realise they're under enormous pressure to go green, they find the process daunting.
"With the myriad of different accreditation schemes and so-called green consultants popping up everywhere it can indeed be confusing. That's where we come in – demystifying jargon, debunking myths and educating on what it is to be a holistic hotelier with greener procurement and sustainable operational processes," says Jenks.
Another landmark project for Hotelstuff this year was their collaboration at the Grand Designs Show on the House of the Future.
"Now that was fun, finding futuristic gadgets, designs and furnishings for a home – green where possible! Many a project planning meeting turned into a vivid imaginative journey but, when you break it down, many so-called futuristic items are already here and fast becoming a reality," says Jenks.
At Grand Designs they were also instrumental in co-ordinating the Expert's Corner, delivering short educational talks as well as hosting a Panel Discussion in the BBC Lifestyle Grand Theatre.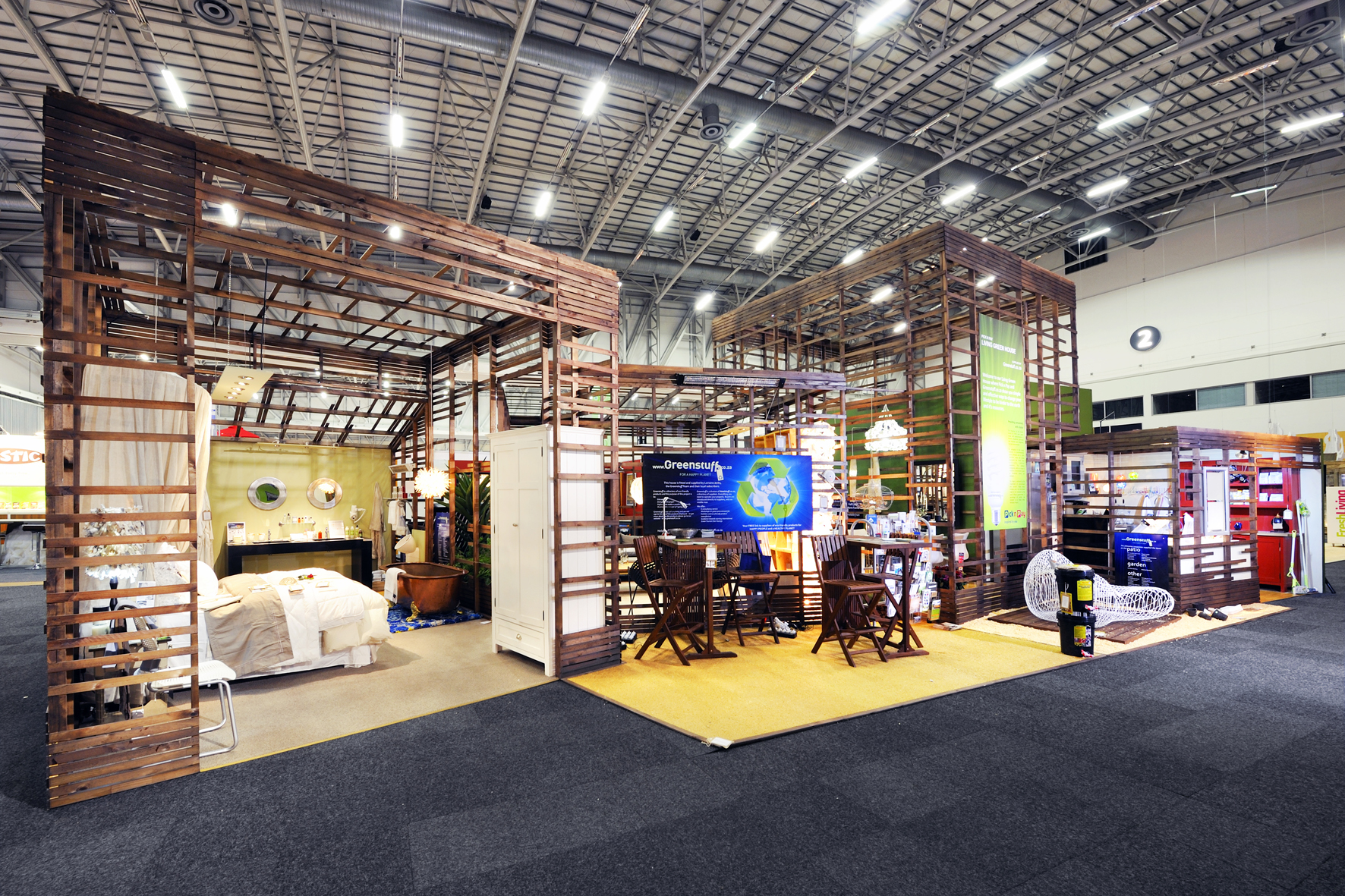 Looking ahead – green issues driving change
Experts have predicted that at our current rate of consumption of natural resources, by 2030 we will need two planet Earths to sustain us. Just two years ago, this same scenario was predicted for 2050, two decades later.
"I believe we are heading for another credit crunch, but this time an environmental credit crunch. Fact is, we're living beyond our means," says Jenks who continues on her quest for people to consider what they use every day.
"Not just in the moment, consider its entire lifecycle – where it came from, how it is made and where will it go when disposed of. Recycled plastic is all well and good but recycled plastic is still plastic. It will still end up in a landfill when discarded and it will still suffocate an ecosystem. My point is the plastic shouldn't be there in the first place," she says.
Until there is credible eco labelling in South Africa or at least a formalised set of standards introduced to measure the environmental performance of products, Greenstuff will not validate any product or service but endeavours to flush out those making unqualified environmental benefit claims, a.k.a greenwashing.
"In the next five years I sincerely hope to see better regulation and transparency when it comes to eco-labelling. Nothing is 100% green and everything has a carbon footprint! If someone sells carbon offsets, who is actually responsible for monitoring the forests the hotelier claims to have planted? And that pizza claiming to be organic is one thing but what about the carbon used to fly in the olives from Greece and the tomato puree from Italy? This is what I long for – consumers asking probing questions and forcing manufacturers to substantiate their green claims," says Jenks.
When asked what opportunities she has noticed for local hospitality Lorraine comments on what she perceives as a gap in business travel.
"Our hoteliers are yet to grasp that a busy executive on a short business trip has completely different needs to those on holiday. This type of corporate traveller doesn't care about their sheets' thread count or the lampshade or even the room's view. They simply want a decent bed and great shower, a bank of plugs and adaptors to charge every conceivable device, a high-speed internet connection, a nifty ergonomic table from which to work in comfort and perhaps a news channel or two. In short, an office with a bed in it! This type of no fuss business accommodation is a largely overlooked opportunity," observes Jenks.
On how hotels market themselves, Lorraine feels many are missing the mark when it comes to their own local culture.
"We are no longer just about bush and buffalo throughout South Africa. I'd like to see more hotels themed on and embracing the culture of their own region. For example, Gauteng is the trendy urban hub, KZN has a rich Asian culture, the Cape is about mountains, fine dining and wine, and the Karoo about flora and fauna. There is still a feeling of 'one size fits all' in many hotel chains with little acknowledgment of local flavour. How we market our cultural scope overseas could be fine tuned too," says Jenks.
Branching out
A core focus for Hotelstuff and Greenstuff this year has been consulting on green audits, facilitation of staff training programmes and carbon credit schemes, working with some of the best minds and models in these local sectors.
"We have seen some brave new players introducing eco-services for the first time in South Africa. The enthusiasm now seen on a daily basis, both from young bloods and industry stalwarts, has given us fresh hope for local sustainability practices.
"The last year has seen Greenstuff really come into its own with the explosion in environmental awareness and the global call to action. Its growth is testament to the fact that there is a shifting sentiment with regards to the enormity of the environmental catastrophe we face," says Jenks.